I haven't had as much time to produce AI religious art as I would have liked, so this might be it until we get the next version to play around with, but a few insights:
AI is actually okay at depicting religious sentiment in art without specific prompts. For example, below is a MJ image (not mine, from a FB page I follow) with little else in the prompt except "repentance" and "forgiveness." If you can ignore the extra fingers it's a reasonably moving depiction. 
AI is sometimes okay at depicting imagery with little else but the actual scripture verses themselves. Below is the result of my simply inputting Moses 1:8 ("And it came to pass that Moses looked, and beheld the world upon which he was created; and Moses beheld the world and the ends thereof, and all the children of men which are, and which were created; of the same he greatly marveled and wondered."). The people invoked in the verse aren't there, but it's still somewhat faithful to the image described.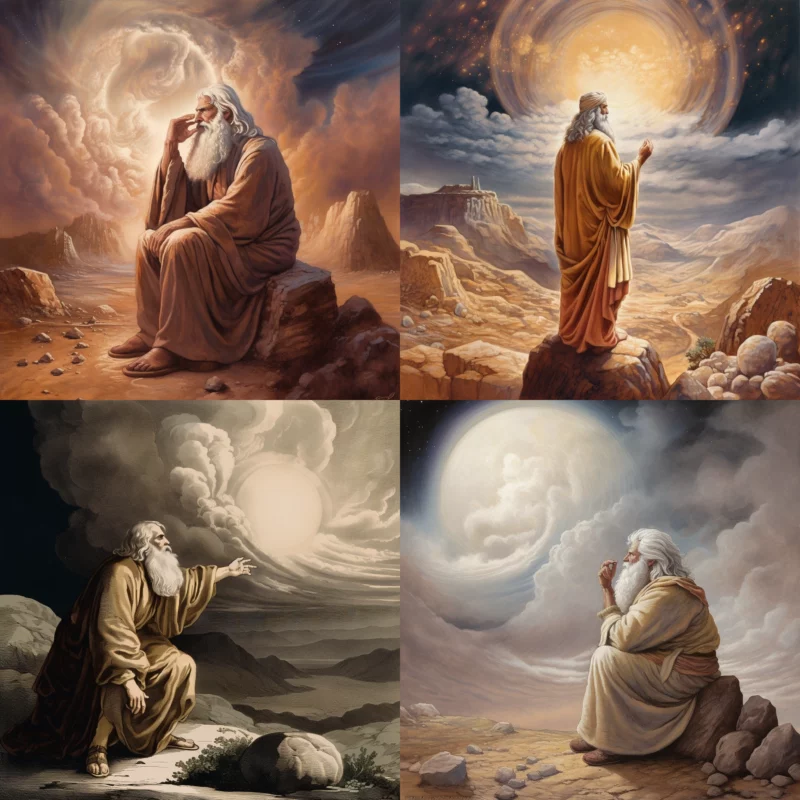 "Descendants as numerous as the stars in the sky and as the sand on the seashore."
I've done this one before in the earlier Midjourney, but this version is much more photorealistic.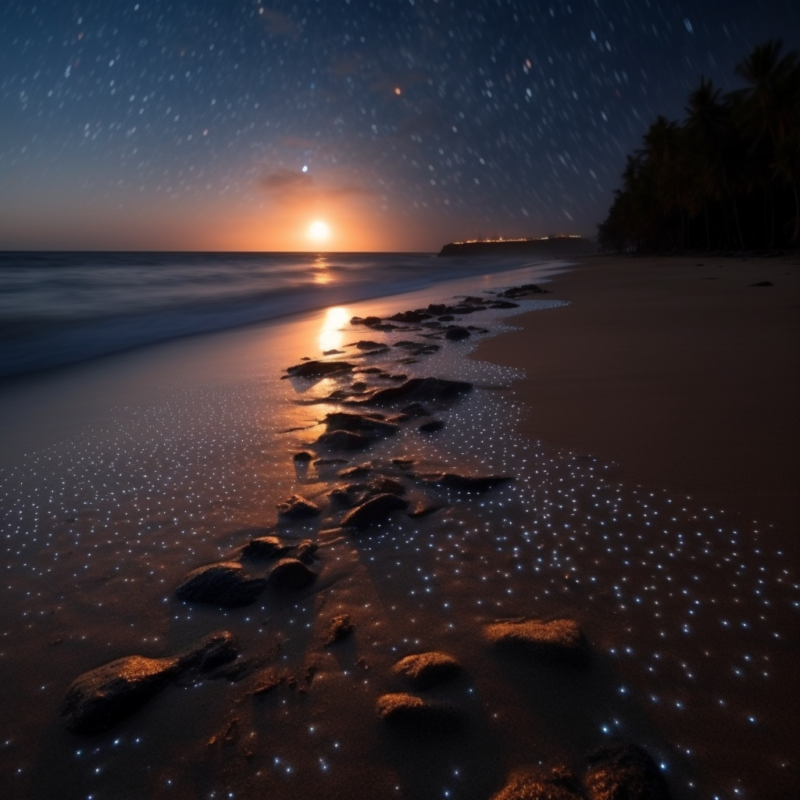 3. Not super important, but a fun story: the adult filters are a little temperamental. An image of Adam and Eve I generated gave them full frontal nudity. (Without going into detail, the AI-generated genitalia had some of the same problems as the fingers and hands). I tried to redo the prompt while adding "no nudity," and got a warning that the word "nudity" was banned and that I would be banned if I tried to circumvent it.
4. Finally, sometimes religious art is fraught because it draws on a certain set of artistic themes that you may or may not want to include. For example, any language involving "Heavenly Mother" tends to draw on the artistic depictions of the Madonna (presumably as the Queen of Heaven). I've seen artistic depictions of Heavenly Mother, but never of one with Heavenly Father, so I tried that out using my own descriptors.