Traditionally artistic depictions convey deity in the ethnicity of the artist and his/her surrounding culture. Consequently, I'm not going to begrudge early Latter-day Saint art's depiction of a European Heavenly Father any more than I would a Japanese depiction of Amaterasu looking Japanese. However, as a faith becomes more cosmopolitan it becomes all the more important for all its members to be able to see themselves in depictions of deity. 
As far as God's actual "race," race is a social construct in the here and now, so it's a bit of misnomer to try to define God in terms of race and ethnicity. Still, as Latter-day Saints we have very much reified God's biology. Half of the nucleotides in Jesus literally  came from God the Father because he has nucleotides and body parts himself, so as believers in a corporal God it raises the question of what ethnicity Heavenly Father would look like. However, Joseph Smith and Oliver Cowdery's description of the risen Savior sounds fairly a-racial, where his glory overrides any characteristics such as the type of hair or skin tone.  
His eyes were as a flame of fire; the hair of his head was white like the pure snow; his countenance shone above the brightness of the sun.
However, we still artistically depict God in our image, and I think that's okay. In my last post I created an image of Heavenly Parents together, and one of the comments pointed out that they were quite European looking, so I went ahead and created a series of Heavenly Parents portraits from different race/ethnicities. I kept the Midjourney prompt the same, but added "Indian," "Native American," "Black," "Asian," and "Pacific Islander" right before "man" and "woman." 
"wise, glowing, celestial, middle aged woman with white hair in a white robe with a wise, glowing, celestial, middle aged man in a white robe, photorealistic –v 5" 
Sometimes I included the detail of a white beard, sometimes not depending on the ethnicity. In terms of artistic conventions it's a little different than we're used to, but I think it gets the job done of depicting Heavenly Parents across a wider range of different racial/ethnic appearances.  
Indian Heavenly Parents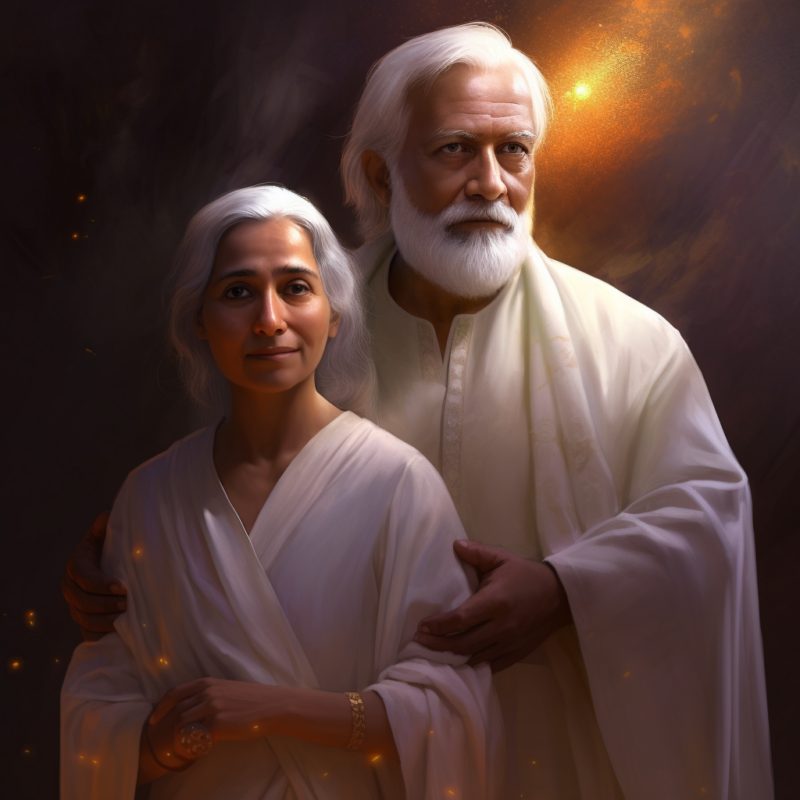 Native American Heavenly Parents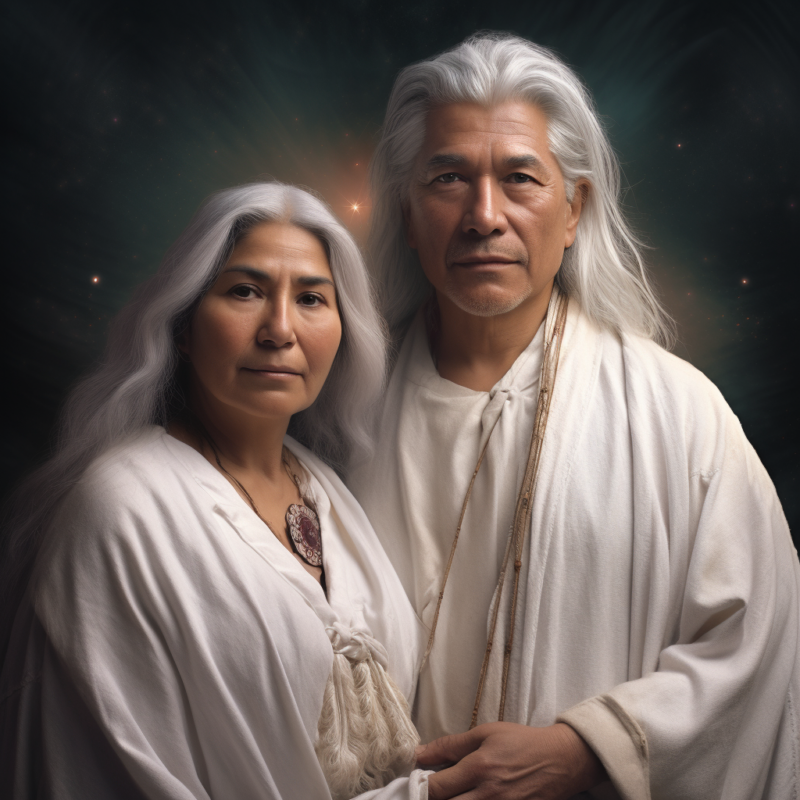 Black Heavenly Parents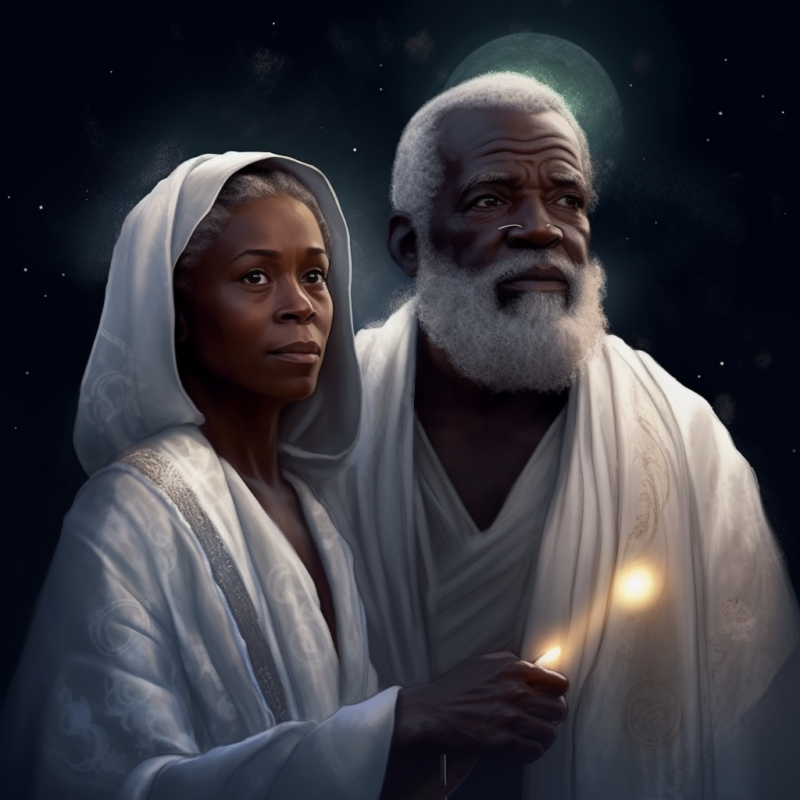 Asian Heavenly Parents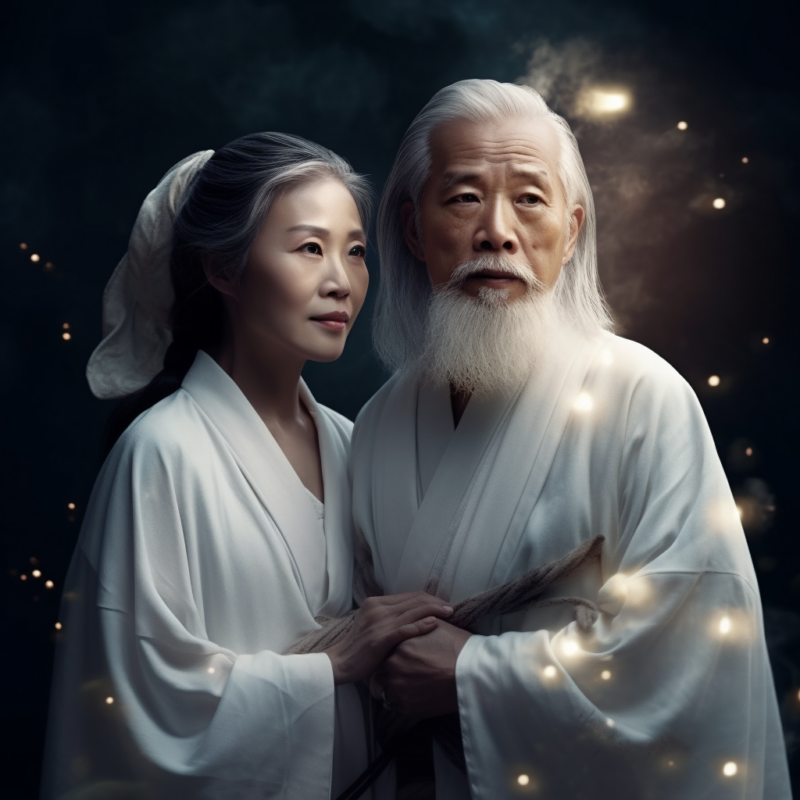 Pacific Islander Heavenly Parents